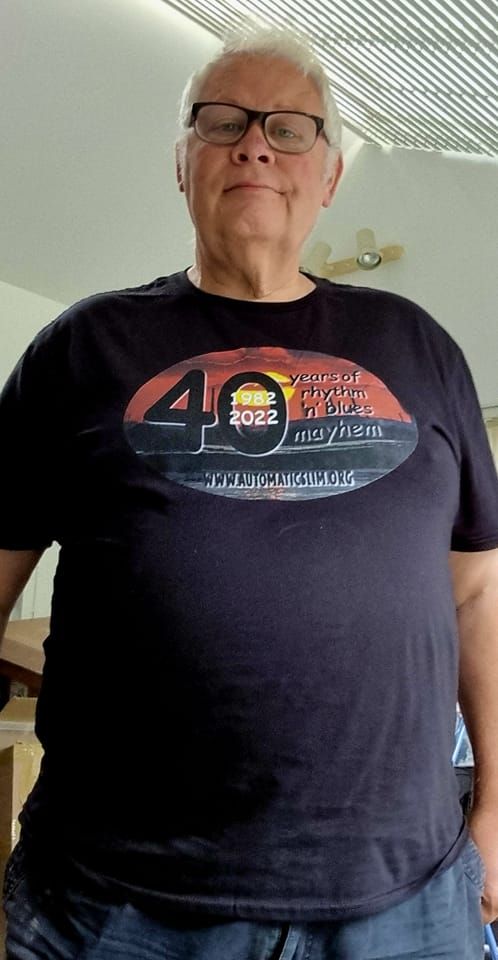 IT's hard to believe, but it's now almost 40 years since Automatic Slim played their first gig, way by in November 1982...

The mark the occasion, the band are considering producing a strictly limited run of commemorative T-shirts, if the demand justifies it.

If we decide to go ahead, they'll be top-quality black shirts, in a range of sizes, with a 40th anniversary logo printed directly onto the fabric, not a cheap, rubbery logo like you get on some shirts.

Not sure exactly what the price will be, as it will depend who prints them and how many we order, but it'll be in the £10-£15 region, including postage.
To help us judge likely demand, it would be really handy if you could let us know if you'd be interested in buying a T-shirt, either at one of our gigs, or by online ordering... 

If you're interested, e-mail the band by clicking on this link...